Two mass tournaments took place on December 28.

A chess marathon continues in Luzhniki during the King Salman World Rapid and Blitz Championships. On December 28, two big open competitions were held: a rapid tournament for children born in 2004 and younger and the open event with a prize fund of 47,000 roubles.




100 children took part in the rapid tournament.

Results:

1. Nikolai Averin
2. Olesya Vlasova
3. Kirill Bazyrtzyrenov.

Girls:

1. Viktoria Merkulova
2. Kristina Kosteniuk
3. Zarina Khegay.

Children born in 2007-2009:

1. Igor Prokudin
2. Gleb Pugach
3. Arseniy Shturman.

Children born in 2010 and later:

1. Nikolai Vasilkov
2. Nikolai Tregubenko
3. Boris Plotnikov.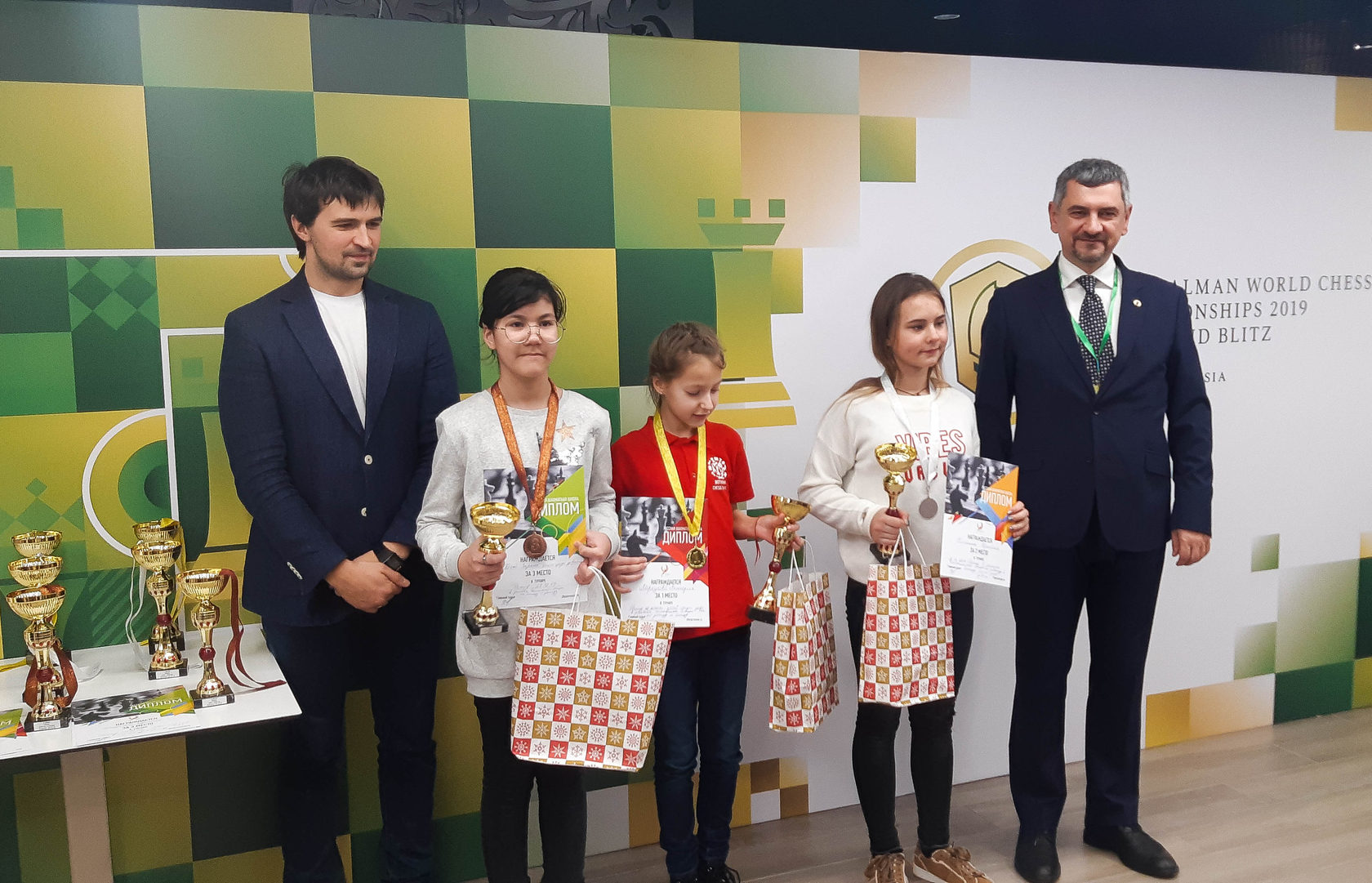 All prize-winners were awarded with cups, medals, diplomas, and presents from the Chess Federation of Russia and the Russian Chess School. All participants were given certificates and gifts. FIDE Executive Director Viсtor Bologan took part in the awarding ceremony. The winners will be awarded during the closing ceremony on December 30.





100 players participated in the open blitz tournament. FM Ivan Yudin became the winner with 9.5 points out of 11. IM Shamil Arslanov finished on the second place with 9 points. Andrey Masalov and IM Maxim Lavrov shared 3-4 places with 8.5 points.

Tournament on Chess-Results



Photos by Maria Emelianova and Maria Sokolova